Window Treatments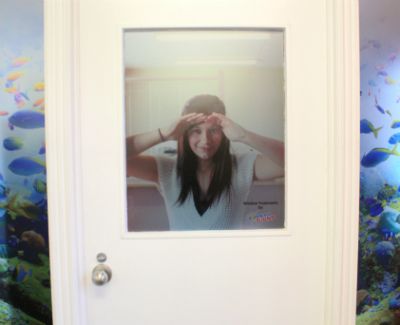 Window treatments have become an increasingly effective way to advertise your business or organization. Lettering and graphics on your storefront windows is a great way to draw attention to your products and services.
We supply many forms of window treatments in addition to lettering and graphics. Our full colour designs make your storefront come alive in a way that passersby can't miss.
For privacy our printed etched glass covering fits the bill, ...and who says you can't have fun with that. Our sample above shows a life-like printed image of our very own Sarah that has bewildered more than one of our clients.
Amaze yourself and your customers with our one-sided view window treatment. Our printed designs block your view from one side while you can see through the glass from the other side.
Call us today for a free consultation and estimate.