House Signs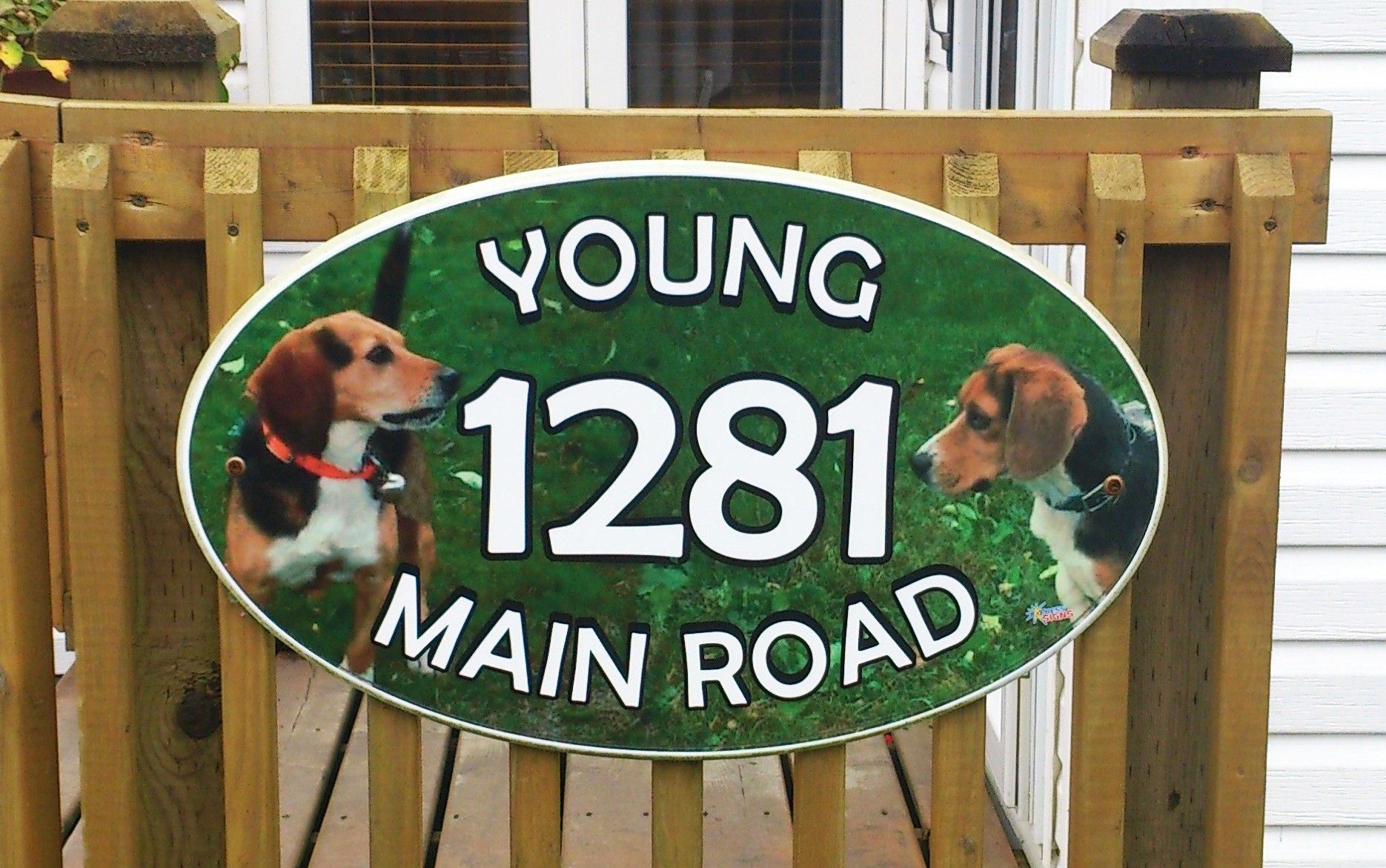 Having your property or civic address number displayed on your house or business is very important and often required in most cities and towns. For emergency responders such as Ambulance and Fire Department, your visible address number is crucial.
House signs are available in many forms, from peel and stick numbers to metal plaques.
We'll work with you to design a sign with a full colour background that is uniquely yours, one that we won't duplicate for others. Your personal theme could be based on any photo image that you have or one that we can provide.